Split Tracks
This is VinylStudio's 'split tracks' window, where you can both split your recording into tracks and edit the track listing should you need to. Drag the markers in the waveform display to define the approximate track boundaries and then zoom in to adjust them precisely or to fade tracks in or out. For many albums, VinylStudio can find a track listing on line which makes the process very simple. It can also scan for the gaps between tracks, although results vary depending on the type of music.
The screenshot shows VinylStudio's Split Tracks window zoomed in partway to focus on a single track. The track names have already been entered and a fade-in has been applied.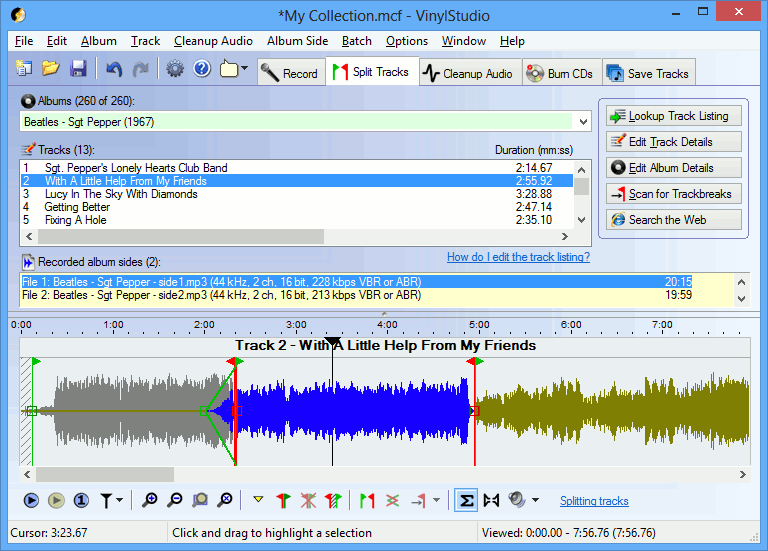 Software and website Copyright AlpineSoft, 2023.