Saving Tracks
VinylStudio can generate MP3, WAV, AIFF, Ogg, FLAC or WMA files for each of your tracks automatically and offers a simple drag-and-drop interface to copy them to your MP3 player (not available in the App Store version). On the Mac, VinylStudio can also save tracks as AAC, Apple Lossless and CAF files, and saved tracks are, at your option, automatically added to the iTunes library.
Saved tracks are tagged with Artist, Album Title and Track Title so these should show up in / on your player. There is also support for other, more specialised tags (e.g. Genre, Composer, Conductor, Label) and VinylStudio can embed album cover art in most file types.
VinylStudio Pro can also save tracks for several albums at a time, as well as perform a number of other 'batch' operations. For more details, click here.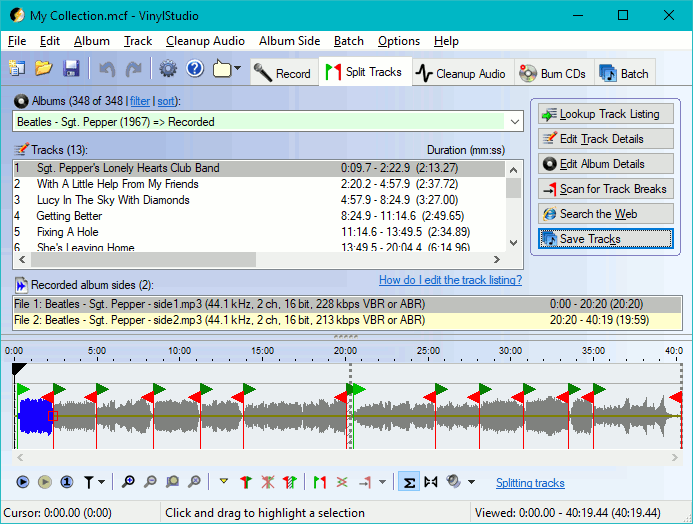 Software and website Copyright AlpineSoft, 2023.