Recording Albums
This is VinylStudio's recording window, shown with a recording in progress. You can record to, and work directly with, a variety of file formats including WAV, MP3, FLAC, Ogg and AIFF. On the Mac, VinylStudio also supports AAC, CAF and Apple Lossless. VinylStudio can import existing files and convert between file formats, including a batch conversion feature.
Albums are recorded a side at a time before being split into tracks and cleaned up, if necessary (see following screenshots). Recording starts when the needle is lowered and stops automatically at the end of the record, and you can monitor what you are recording through your PC's speakers. You can also do other things in VinylStudio (such as looking up or typing in track listings) while a recording is in progress.
As of V8.6, VinylStudio can also record to DSD, a format preferred by some for archival purposes.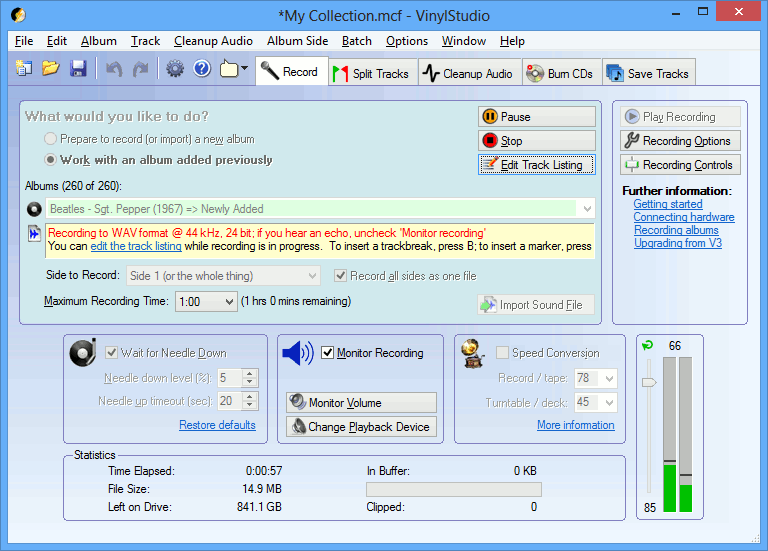 Software and website Copyright AlpineSoft, 2023.